With big sound and a rugged, compact case, the Chill Pill™ will become an essential part of your digital travelling kit.
The Chill Pill™ also looks and sounds great attached to a laptop or desktop computer.
The Chill Pill™ is compatible with most devices that have a standard 1/8" headphone port, including iPods and other digital audio players, laptop and desktop computers, CD players, and iPhone 3G (original iPhone with adapter.)
Chill Pill Colours:
To view the Chill Pill Speakers in a range of other colours click on the logo below...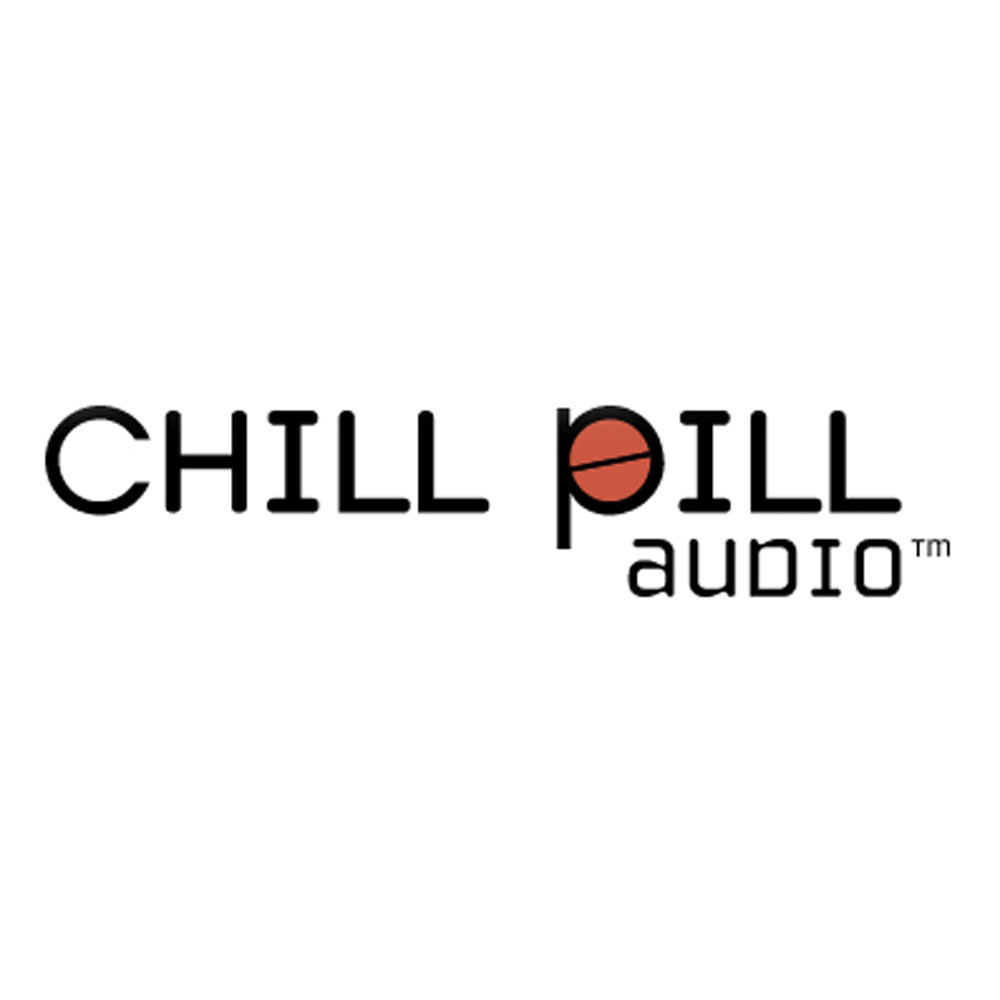 Suggested Uses -
Listening to music while travelling, camping, or kicking it on the back porch.
Listening to music in the office or at school.
Sharing audio books or pod casts.
Providing music or narration for Keynote, PowerPoint, and other presentations.

Compact Size -
The Chill Pill TM is enclosed in a rugged, matte-black case that protects the speakers, batteries and retractable cables.
Speakers magnetically click together for easy transport.
When stowed in travel mode, the Chill Pill TM is only 2" x 4".
Perfect for desks with limited space.
Small enough to bring anywhere!

Balanced Sound -
Two high-quality speakers are powered by a self contained battery.
Interference free retractable cables.
Extra-wide sound stage.
Better sound reproduction and range than traditional laptop speakers.
Pop open the Chill Pill for even more resonant sound!

Rechargeable -
Rechargeable lithium ion battery provides six hours of playing time.
Can be charged from a computer's USB port or via optional AC adapter (click here to see this)

Expandable -
The Chill Pill TM has three different modes for travelling and listening to music, audio books, or pod casts.